The Shop
---
Who is Robin Bergamin?
Let me start with my work and why I like it so much. I have been working as a beautician for 16
years. It is the best job I could wish for! From an early age I knew what I wanted to do: take care of
people. I love the contact, the fun and the stories. How I am as a person? People I know describe
me as honest, sweet, cheerful, a little crazy and spontaneous.
Specialist in facial treatments
Before starting my own salon, I worked in several salons. Because of this I found out what I like best about my profession: giving facial treatments. According to my clients, that is where my strength lies. By getting the best out of myself and continuously developing myself, I take the best care of my customers.
The best for your skin
I want the best for everyone, and find it a challenge to get your skin calm and clean. Do you suffer from inflammation, blackheads (comedones), allergies or eczema? I will help you get these skin problems under control. You can also contact me for the total relaxation of a facial treatment.
It's the best feeling when a client leaves with a big smile.
Get started together
My work is an addition to your skincare at home. Together with you I would love to see how we can get the best result. It is important that you take care of your skin with some love in the morning and evening. Why? Unfortunately, a facial once every few weeks will not get you there. Proper cleaning is the best you can do for your skin.
Influence of diet
Not only cleaning and taking care of the skin is important. Nutrition also plays a major role. Did you know that certain foods have a negative effect on sebum production? Or that blood vessels in the cheeks expand by eating certain foods? This is often forgotten, but do not forget: the skin mainly works from the inside. Natural products for radiant skin!
What kind of beauty products will give you the desired effect?
I believe in nature. Natural products help the skin where necessary and replenish. Natural products let your skin work itself, without closing and irritating substances that regular products contain. I work with fantastic green brands such as Esse Probiotic Skincare, Mádara Organic Skincare, INIKA and HURRAW, these products bring your skin back to nature with fantastic results.
Do you really want to make your skin glow? I am happy to help you with the right treatment and advice. See you soon!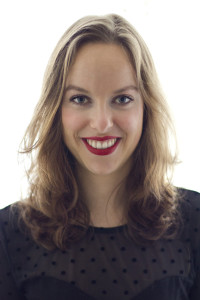 Specialist
Robin Bergamin
---
---